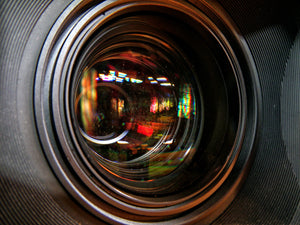 Personalized Video Doesn't Need to Cost Your Arm or Your Leg
By Tabitha Britt
When we think of video in the traditional sense, we think of dozens of takes, whole days or even weeks spent shooting and an outrageous amount of expenses. One corporate video could end up costing anywhere between $2,000 and $5,000. Luckily, technology has made it easier for insurance agents to market themselves on their own terms and budget. 
Video is quickly becoming an essential tool in marketing. (Just look at how much YouTube has grown over the years!) If you're still unsure on how to add video to your insurance agency's marketing strategy, here are three steps to creating a mind-blowing video marketing campaign without spending your annual budget.
Start creating videos right now. 
Statistics sound great, but if you're not doing anything to actually apply video marketing to your promotional package, you'll never reap the benefits. The best time to start video marketing is now. Worried about the technicalities? Don't be. There are a variety of platforms out there to help you get started. 
Videobolt, for example, creates templated, pre-produced videos for topics like reviewing your storm coverage or homeowner insurance tips that feature a third-party spokesperson and your name and information about your insurance agency, all for just $99. In minutes you could have a personalized promotional video customized with information about your agency that you can push across your social media channels for less than $100. 
Include a clear call-to-action. 
You don't have to be a savvy online marketer to know how important it is to have a clear call-to-action. The easiest way to do this is to include a screen (either at the end or somewhere in the middle of your video) that tells the viewer what he or she should to next. If you want to get fancy with it, you could add a fun, animated pop-up speech bubble in your video to remind your viewers to remember your name as an insurance agent and to learn more about your packages. Easily put your name to an actionable step like inquiring about homeowners insurance and you've helped your potential customer take their first step.
Develop a video marketing strategy. 
When it comes to your marketing strategy, you should know who you're reaching and how to reach them. This means creating a consistent brand across all of your social media platforms. If you have a video on YouTube, for example, it should include a relevant title and link to your site with a clear and concise message. 
If you're curious about where to publish your video, YouTube and Vimeo are great platforms to start with. From there, you can share your video directly on Twitter, Facebook, Instagram, Linkedin, and Pinterest. You can even introduce your video on SlideShare and embed your video directly into customer emails. When it comes to video, the possibilities are endless. 
Video is one of the most powerful tools in the marketing toolbox. That isn't to say you should abandon other content marketing strategies and focus solely on video, but it would be wise to incorporate a few clips here and there. 
What's more? Videobolt can do all of the "heavy lifting" for you in an affordable and quick manner so that personalized video doesn't weigh you down but lift you up. See how Videobolt can help you build your video marketing strategy today.
---